Tips for First-Time Homebuyers
Determine how much house you can afford and get pre-approved.
When you're ready to look for your dream home, it's important to know how much home you can afford. This will narrow down your home search and will give you a realistic view of the types of homes you can buy inside of your price range. You will also avoid the temptation to purchase a home where you'll struggle to make the payments.
Payoff as much debt as possible
One of the factors that will determine your creditworthiness is your debt-to-income ratio. A debt-to-income ratio measures the total amount of debt you're paying off each month compared to the amount of income you're bringing in within the same period. If the amount of debt you're paying off is considerably more than your income, this will negatively impact your credit score. In turn, this will hurt your chances of being pre-approved for and financing a mortgage.
Try at all costs to avoid inquiries on your credit report
When you're looking to finance your first home, one item that first-time homebuyers seem to overlook is avoiding new lines of credit. For instance, opening a new credit card line, buying an auto, or getting a personal loan will all affect your credit score and your inquiries.
Before you buy a house, your focus should be on maintaining and improving your credit score while saving as much as possible for a down payment and closing costs instead of building new avenues of credit.
Save up for a down payment.
With such a big purchase, having a down payment to invest in your home is important. To avoid paying Private Mortgage Insurance (PMI), you will need to put down 20% of your mortgage. For instance, if you have a $100,000 mortgage, your target down payment is $20,000.
However, if 20% of your mortgage doesn't seem feasible, there are other options for first-time homebuyers that will allow you to save and invest a smaller amount into your mortgage. If you're wondering how much you need to save to achieve your desired payment, contact our mortgage manager, Faith Silva, at 860 441 0914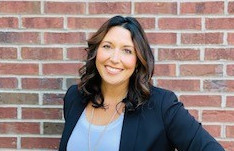 Buying your first home is no easy feat. Take the first step and contact our mortage manager, Faith Silva, at 860 441 0914 to discuss all your options to owning your very own dream home in no time.